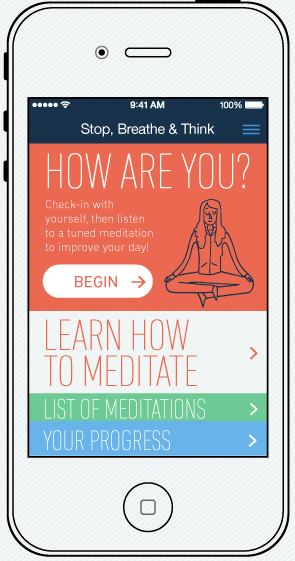 Mindfulness is making its way into the smartphone sector. InStyle magazine just published a new article listing 6 mindfulness apps for living holistically and treating anxiety and depression. Millennials—those born from 1980 to 2000—are the most frequent users of smartphone apps.
Integrating mindfulness with smartphone apps makes it easy for an app using millennials to adopt healthier ways of living. As the author of the article, Rebecca Gillam writes, "millennials have it pretty bad when it comes to anxiety and depression." Apps like Headspace, Buddhify, and Calm improve the quality of our minds and help us live fuller lives.
Check out the article, and the descriptions of the 6 mindfulness apps here.
Check out exclusive inspirational mindfulness and personal development books, courses, and recordings at BetterListen.
Mindfulness Audio Programs | Best Sellers | Free & Special Offers
Sign up for our newsletter and receive WisdomFeed's Mindfulness Welcome Pack courtesy of Better Listen!
—Matt Rosenblum