Wisdom from College Commencement Speeches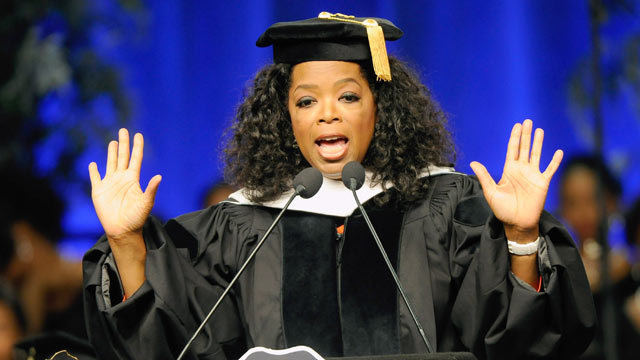 It's May 2016, which means its commencement speech season! College and University commencement speeches are a fascinating medium of communication. The goal of a commencement speech is to impart wisdom to recent college graduates who are about to enter the "real world." A new Suntimes article summarizes quick bites of wisdom from various U.S. 2016 commencement speakers. Some notable speakers this year were Barack Obama, Michelle Obama, Oprah Winfrey, Steven Spielberg, Spike Lee, and Matt Damon. The Suntimes article specifically highlights the wisdom of actor/comedian George Wendt, who suggested to Saint University graduates that it is OK to take time off to figure out who you are, wherever you are in life. You shouldn't feel ashamed about making time to explore yourself and find your way.
Read other bites of wisdom from a handful of 2016 commencement speeches here.
Check out exclusive inspirational mindfulness and personal development books, courses, and recordings at BetterListen.
Mindfulness Audio Programs | Best Sellers | Free & Special Offers
Want more actionable-wisdom? Sign up for our WisdomFeed Newsletter and receive two free gifts!
—Matt Rosenblum